"The Shocking Truth About How To Exponentially Increase Results In Your Business!"
---
A Breakthrough Solution For Those Who Want To Catapult Their Success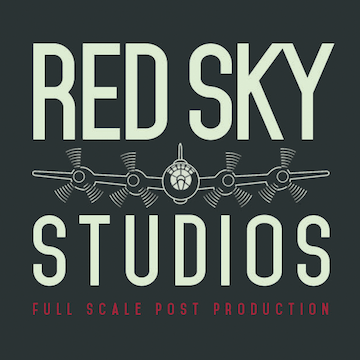 ---
Stephen Preston, CEO Red Sky Studios Birmingham, Alabama
"This program has taught me how to (continually) master my mind – a complete shift on how I approach things. This change in approach has transitioned me from being just a manager to being the leader of my business. This shift has enabled some great conversations with my team. I am now teaching them and helping enable their expedited growth. My business is experiencing tremendous new growth! This program has been invaluable and I enjoy sharing the nuggets and principles I learn with everyone I meet."
Let's cut to the chase….
How would you like to say goodbye to feeling frustrated or scared about competition, feeling overwhelmed or stagnant, never reaching your goals?
Hold that thought – Now think about this…
​
What if just by reading this you could start a rapid journey that would lead you to overtaking competitors, growing your business and overcoming limitations?
Sound okay?
Good, because that's exactly what can happen as you read on…
​​Your days of feeling frustrated, overwhelmed and scared are about to be replaced with feeling calm, successful and determined to leap to the next level!
---
Here's the good news…
We've compiled hundreds of years of information and compared it to what ACTUALLY works RIGHT NOW.
​
So instead of wasting hours, days and even weeks, scrolling the Internet and filtering the cream from the crap… there is an easier way…
Introducing…
Leadership Development Academy
Look, here's a short (very short) snippet of what you're about to discover…
Little known secret...

to exponentially increase results that most experts keep hush

How to succeed...

even when facing extreme pressures

Why 95% of people...

who attempt to overtake competitors will FAIL and how you can avoid this…

What never to tell yourself...

if you want to start growing your business

Increase your team's...

confidence and communication skills by 100% in less than 3 months

How to stop feeling frustrated about...

profits going down the drain and start getting fast results

How to...

influence, motivate, communicate to and energize your team and customers

Are you sick of being scared and overwhelmed...

about never reaching your goals? Follow our guidance for your answers

PLUS...

Boat loads of more proven hints, tips and ideas for you …
There is synergy of energy, commitment and excitement that participants bring to Leadership Development Academy. Our facilitated groups offer a combination of masterminding, peer brainstorming, education, accountability and support in a group setting to sharpen your business and personal skills. By bringing fresh ideas and a different perspective, our groups can help you achieve success.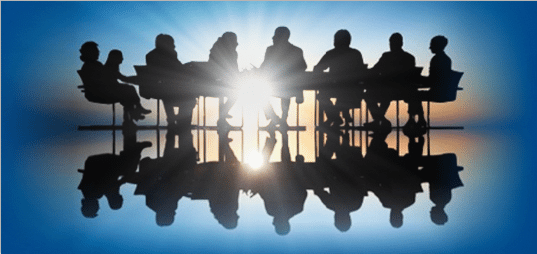 Key Benefits of the LDA Mastermind Group:
Increase your own experience and confidence
Sharpen your business and personal skills
Add an instant and valuable support network
Get honest feedback, advice and brainstorming
Borrow on the experience and skills of the other members
Study Leadership, Communications and Growth principles/practices in a group setting, create an action plan and have the group hold you accountable for fulfilling your plan and goals.
Receive critical insights into yourself
Optimistic peer support in maintaining a positive mental attitude
A sense of shared endeavor – there are others out there!
"David Hall and his team are partnered with and trained by John Maxwell, world renowned leadership guru. Combined with David's no-nonsense teaching style and his own successful business experience, I get a ton of value from the program. The team gives it to you straight, and with the input and discussion from the rest of the group, the time is very well spent. One of my first takeaways was "leadership ability determines a person's level of effectiveness." I always sort of knew this, but my time with David and the Leadership Development Academy has made it personal for me and my business. With the actionable items that we have worked through so far, I have been able to apply them to my business. Now, because of the program, I am setting up my second business and ready to my next stream of income."
– Mark Medlin, POS Solutions, Hoover, AL
So What Will You Get When You Join LDA Today?
Bonus 1
Weekly group meetings to keep you on track
Bonus 2
Accountability partners to help you get results fast
Bonus 3
Video and audio modules to grow you
Bonus 4
Personal one-on-one coaching call
---
---
Testimonial
When I first came to David Hall and the Leadership Development Academy, my business was stable. I was getting paid. Bills were taken care of, but we had never experienced "explosive growth." I knew that was something I wanted and needed for the betterment of my family and security in our future. I was in a position where I had one part-time employee and was struggling to make that work consistently. Since being a part of the LDA program, I have created better systems, improved services as well as went from one part-time employee to multiple full-time, part-time and temporary employees. Revenue has never been better!
Pat Sims, Electrical Power and Control Consultants, Inc Talladega, Alabama
---
---
Here's why you should take action right now…
It boils down to this… If you do nothing… then you'll be no better off. You'll still be frustrated and scared… or even going backwards.
And I'm sure you'd agree… unless you find a solution soon, you'll still be self-conscious and annoyed about making wrong decisions and communicating poorly, correct?
That's not what you want. You're better than that.
Success goes to the action takers!
You have three choices
Continue to do what you are doing (or nothing at all) and hope & pray your situation will improve, somehow?
Waste countless days, weeks, months, even years, trying to filter legit info for free from the Internet and pray it works for you.
Take immediate action and follow our proven and tested system that will guarantee you results… fast.
Option 3 is the ONLY way to fast track the results.
Simple.
So if you're ready to get results sooner than later… then simply fill out the form below RIGHT NOW while you still can…